DR RAO @ Fernandez & Lim Dental Surgery, Klang
No 69, Persiaran Tengku Ampuan Rahimah

,

Taman Sri Andalas

,

41200, Klang

,

Selangor

,

Malaysia
DR Rao - ­­­­The Den­­­­­­­tist
General & Preventive Dentistry
Basic dental treatment such as routine scaling and polishing is one way of preventing the development of many dental problems.

Scaling & Polishing
Scaling is among the basic and very important part of dental care. It should be done on a regular basis; ideally it should be done once every six months.
Scaling removes calculus and hardened stains that normal brushing cannot remove. Scaling is also important in reducing bad breath as bad breath is usually caused by bacteria that are present in the plaque and calculus.
If scaling is not done regularly, the bacteria can also cause infections and even loosening of one's teeth through bone loss.
Scaling is performed using very efficient ultrasonic scalers. Once cleaned, the teeth surfaces are given a calming polish that gives your teeth the shiny finish.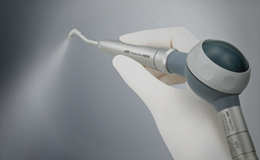 Air Jet Polishing
Most stubborn stains can be removed using this technique which is a non-invasive method that gives immediate results.
This method is most effective in removing stains resulting from coffee, tea and cigarette consumption.
Other preventive treatments
Topical fluoride
Fissure Sealant Preventive
Resin Restorations
Teeth Desensitization
Mouth/sports guardDental Splint